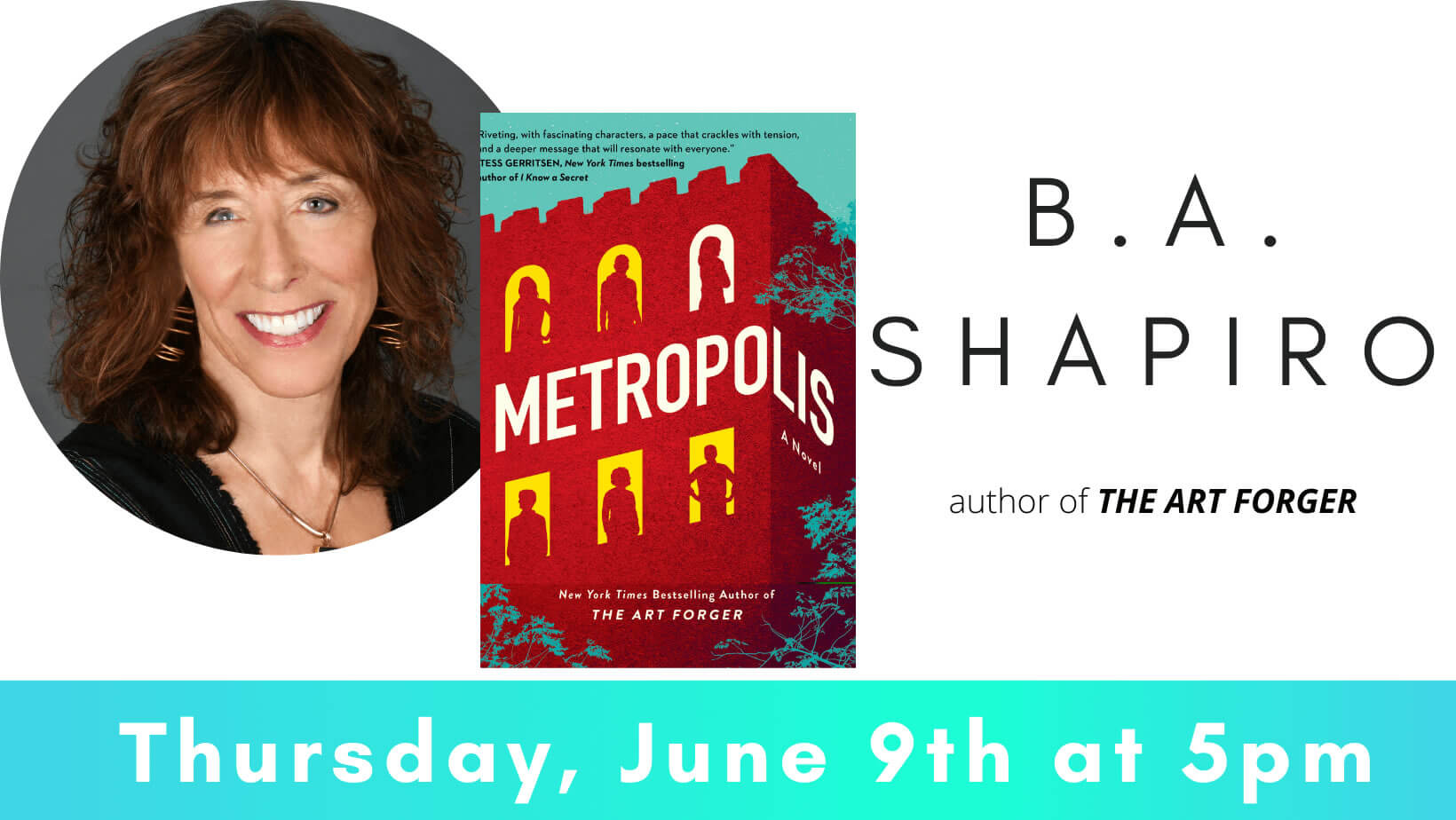 Metropolis by B.A. Shapiro
From bestselling author B. A. Shapiro, a gripping novel that follows six mysterious characters whose lives intersect when a tragedy occurs at the storage facility where they all rent units.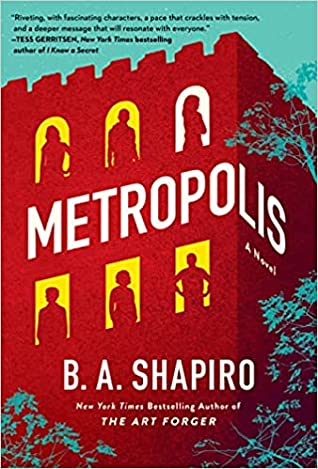 In Metropolis we meet six unforgettable characters who never would have met if not for their rental units at Metropolis Storage Warehouse. When a harrowing accident—or is it an accident?—occurs in the building, each character is forced to consider their life circumstances: Serge, a mentally unstable but brilliant street photographer who lives in his unit; Zach, the storage facility owner and an ex-drug dealer, who purchases Serge's undeveloped photographs and discovers they contain clues to the mysterious accident. Marta, an undocumented immigrant hiding from ICE in her unit. Liddy, an abused wife and mother, who is responsible for the accident, unless she intended it; Jason, a lawyer who has left his big firm and now practices out of his unit; and Rose, the office manager who takes kickbacks to let people live in the facility and has her own disintegrating family to deal with.
The characters have different backgrounds: they are different races and religions; they're young, and they're not so young; they are rich, poor, and somewhere in the middle. As they dip in and out of each other's stories and struggle to salvage their own lives—as well as discover the truth behind the accident—Metropolis traces how their interlocking narratives connect them and tear them apart. B.A. Shapiro has wrapped an ensemble cast around a mystery that thematically explores the myth of "pulling yourself up by the bootstraps" in current day America.