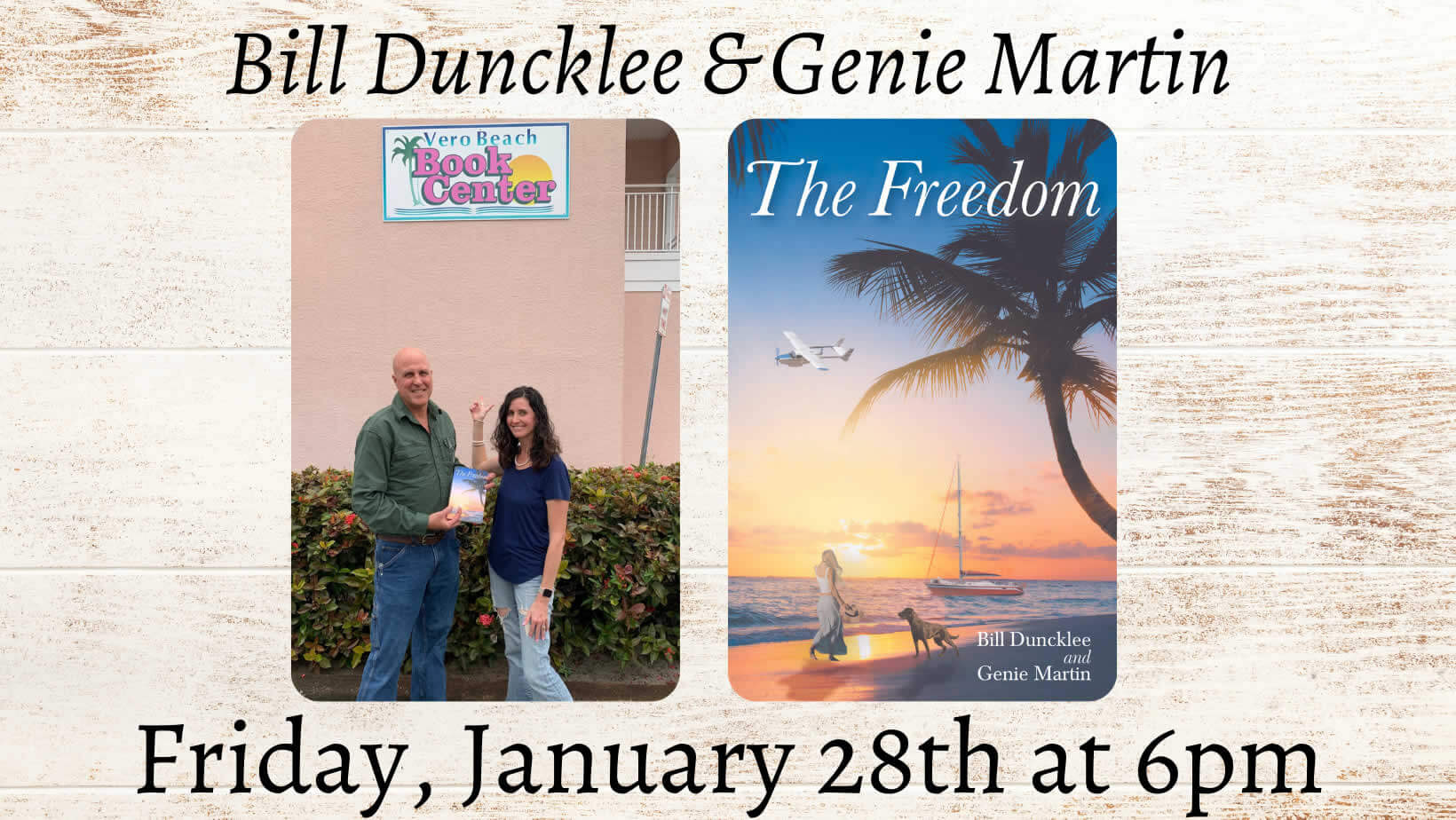 Bill Duncklee and Genie Martin present The Freedom
Friday, January 28th at 6 pm
A shot-down airplane in the Bermuda Triangle...
A drug lord seeking revenge...
A woman and her black lab sailing alone caught in the middle...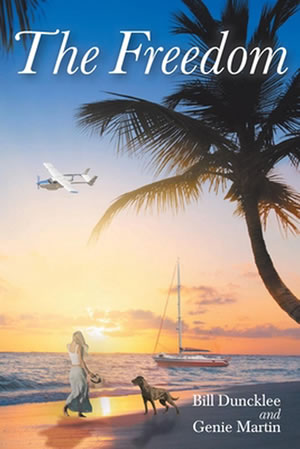 Chad Dawson, an undercover DEA agent and former Navy SEAL, is tasked with taking down drug lord Jack Connors, the man responsible for his wife's death. Losing her, he no longer cares if he lives or dies and takes every opportunity to hunt the drug lord.
Chad unintentionally puts Kris Hill in danger when she rescues him from his shot-down airplane in the moonlit Atlantic Ocean, just yards away from her sailboat, the Freedom. Kris, along with her black lab Shadow, have been sailing to overcome and escape her past, only to find the last thing she had been looking for: love. This wild combination of events puts her on a life-and-death adventure she could have never imagined.
Jack and Chad engage in a personal war that spans from the waters of the Caribbean to the mountains of Wyoming with Kris and Chad's family caught in the crossfire. To make matters worse, there's a mole in the DEA feeding Jack information. Chad pulls every string he can, calling on the resources of the Air Force and Navy in this furious struggle to protect those he loves.
Will Chad be able to save Kris after she is kidnapped by Connors, or will he lose her like he lost his wife Anne? Don't miss this action packed-novel full of drug runners, drama, love, and freedom.
The Freedom
Bill Duncklee and Genie Martin