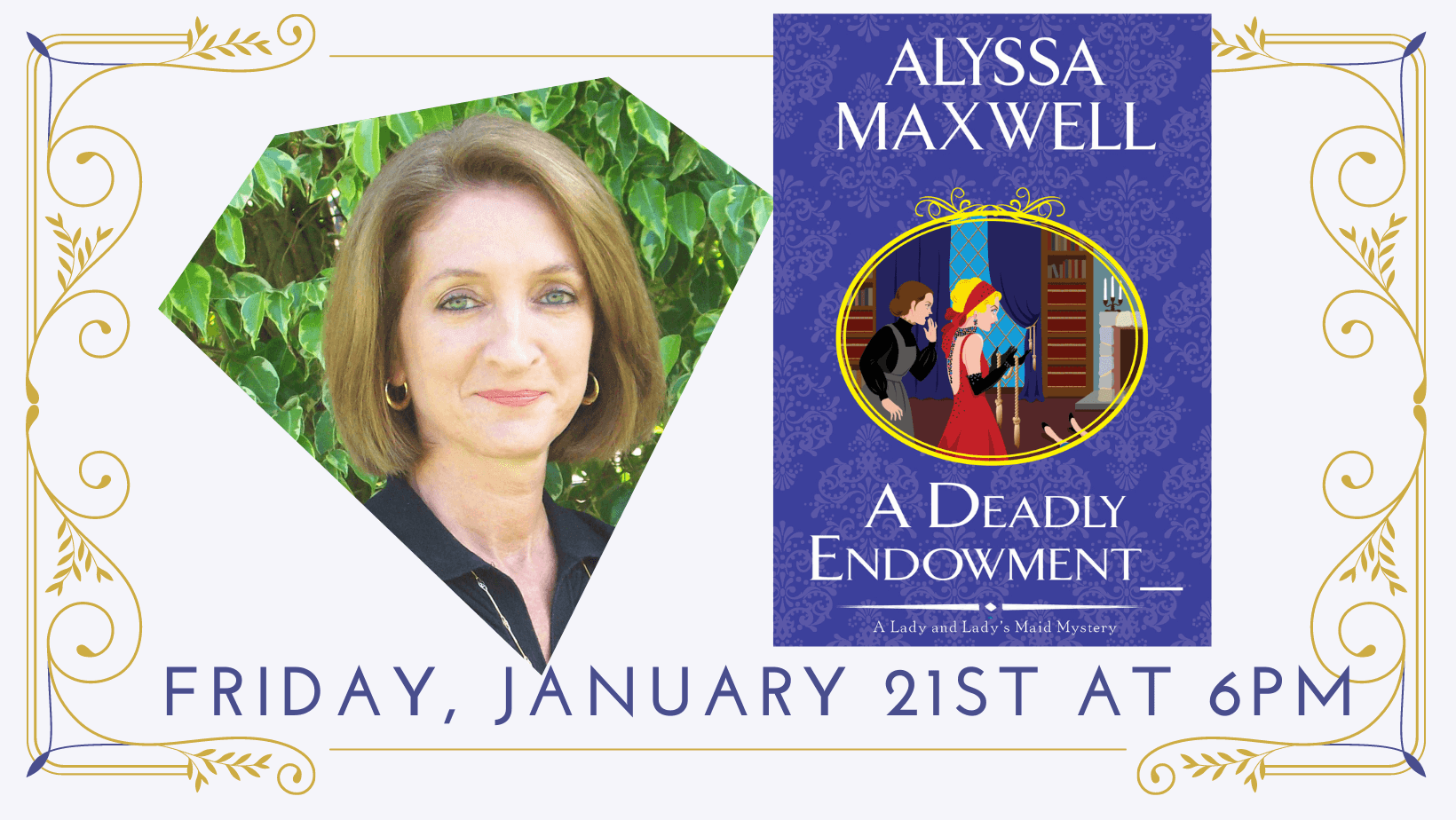 A Deadly Endowment
(A Lady & Lady's Maid Mystery #7)
by Alyssa Maxwell
To make ends meet, Lady Phoebe Renshaw and her lady's maid, Eva Huntford, have decided to open up Foxwood Hall to guided public tours. Not everyone is pleased about it--even to the point of committing murder...
The lean times following the Great War continue to require creative solutions for England's noble class. But Lady Phoebe's proposal to open up the Renshaw estate to guided tours for additional income strikes many in the family as a "vulgar enterprise." Phoebe's grandfather, the Earl of Wroxly, however, reluctantly concedes the necessity.
Their first tour group consists of members of the Historical Society, a magazine writer, and a flock of students. It's a large group for Phoebe, her sister Amelia, and Eva to manage, and when the widow Arvina Bell goes missing, Eva goes in search of her--only to find her in the library, strangled with a silken drapery cord.
The schoolchildren are promptly sent home, but the members of the Historical Society--many of whom also wandered off at times--remain for interrogation. There is also, curiously, a framed photo missing from the library. As the police hastily zero in on a suspect, Phoebe and Eva weigh the clues. Does the crime have to do with rumors of hidden treasure at Foxwood Hall? But they must make haste to solve the widow's murder--before someone else becomes history...