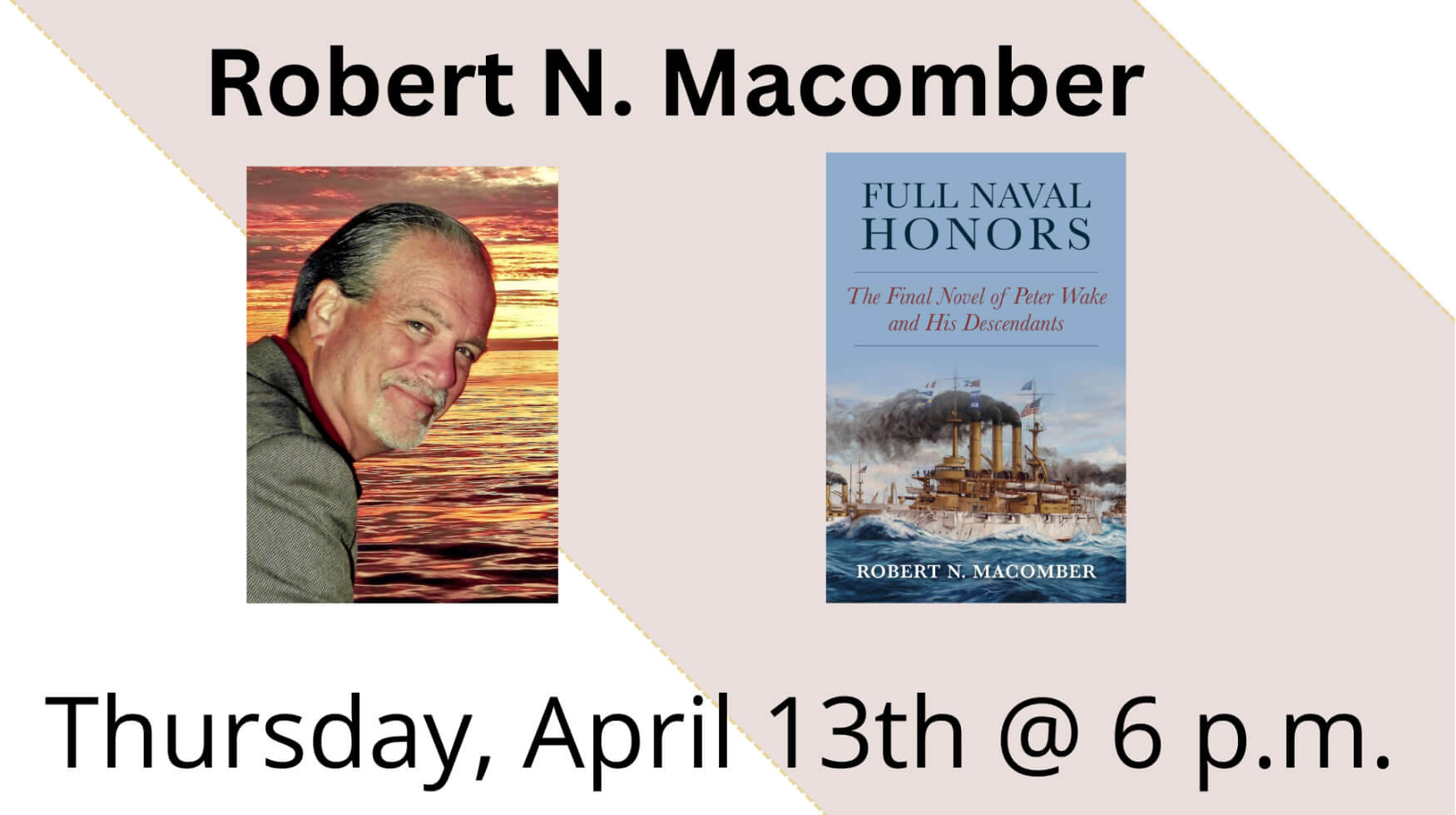 Robert N. Macomber presents Full Naval Honors:
The Final Novel of Peter Wake and His Descendants (The Honor)
Thursday, April 13th at 6 p.m.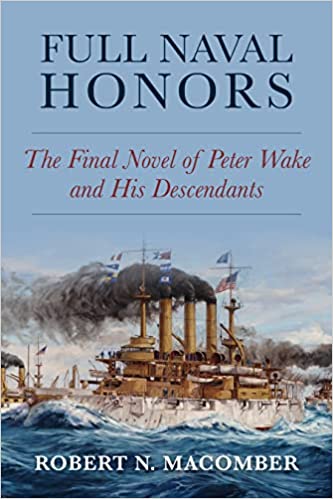 The memoirs of RADM Peter Wake, USN, steam into the twentieth century in Full Naval Honors. This final volume finds the admiral dealing with European and Japanese spies and assassins in the Pacific while on a "diplomatic" recon mission ahead of the Great White Fleet's epic 1907-09 voyage around the world. The action continues at the beginning of World War I, as Wake clashes with a German espionage network in the Central American jungle. The reader will be at Wake's side when he visits his friend Theodore Roosevelt's New York home in 1918, as that family learns of their tragic war loss. Following that war, readers will learn the poignant story of Peter Wake's final years in Key West with his beloved Maria.

But Peter Wake's story doesn't end there, for the call of duty lives on in his descendants as they are plunged into the midst of World War I, World War II, Vietnam, and the First Gulf War. From a clandestine mission by Wake's son inside the Crimea at the chaotic end of World War I and the start of the Russian Civil War, to a World War II minesweeper commanded by Wake's grandson in 1941 at the doomed Philippines, the reader is enveloped in a new era of adventure with the Wake family. On the other side of World War II, we find another Wake grandson training Cuban sailors in anti-submarine warfare, giving them critical skills for their famous 1943 victory against a Nazi U-boat on the Cuban coast.
The Wake legacy continues as Wake's great-grandson skippers a Swift boat in 1968 Vietnam, later becoming a CIA operative with a crucial role in the 1990 Iraqi invasion of Kuwait. With the 2023 commissioning of Peter Wake's great-great-great grandchild as a U.S. naval officer, his descendants continue their service to Navy and Nation into the uncertain twenty-first century.
Some things never change, however. Shadowy espionage, world-changing events, crucial split-second decision-making, gut-wrenching combat, tragic losses and great loves—and above all, a never-ending sense of honor and duty—they all form part of the Wake family's character as America depends on each generation of them.
Full naval honors, indeed.